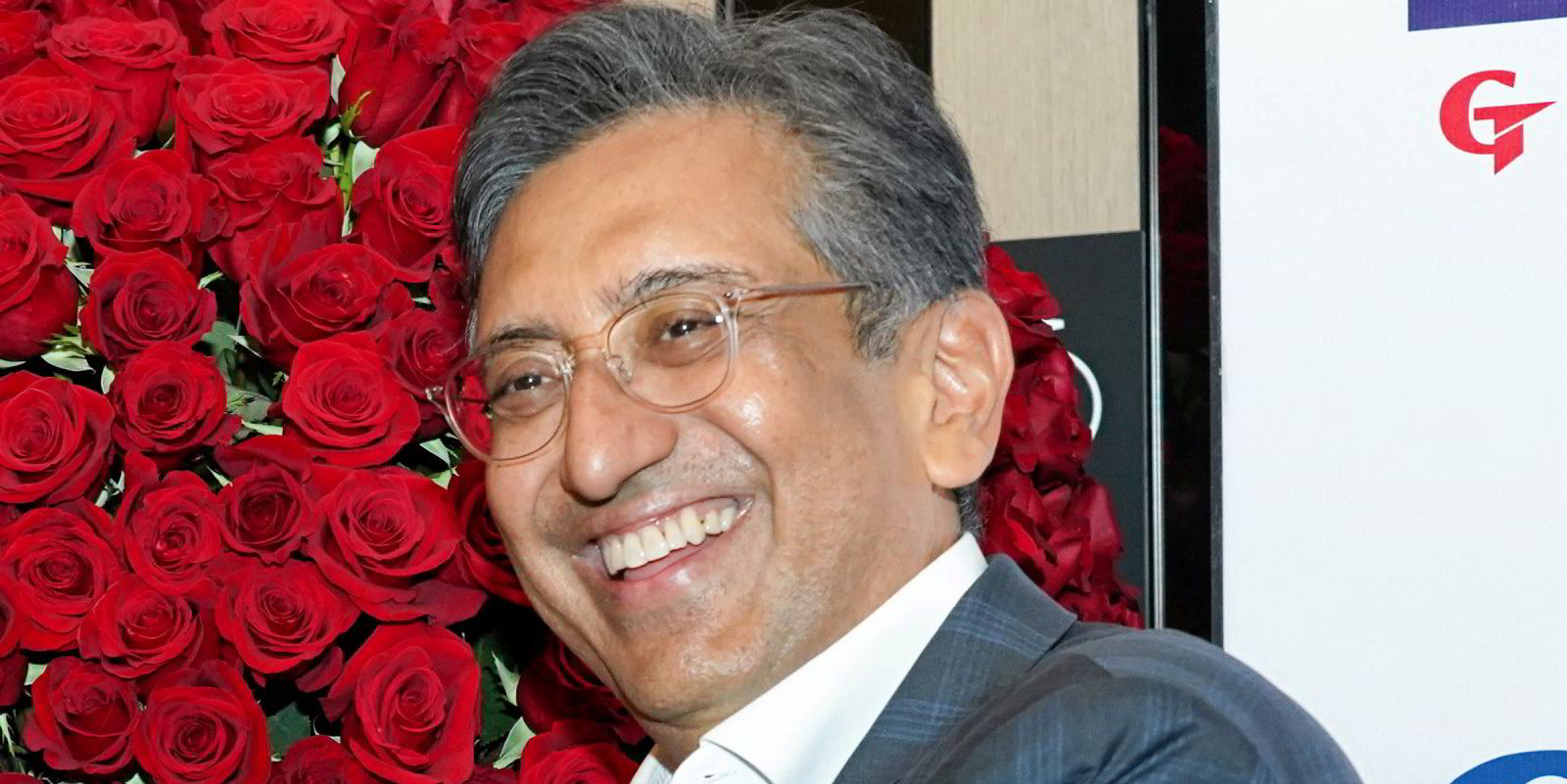 Anil Sharma, founder, president and chief executive of GMS, is using the cash buyer financial model to finance the vessel purchases of shipowning arm Lila Global.
Lila Global uses cash buyer model to finance fleet acquisitions
Shipowner pays in cash and employs a bottom-up approach to evaluating ships, which it claims has impressed banks
Anil Sharma's Lila Global is employing the same financing model as his cash-buying arm GMS to fund vessel purchases — it pays for its ships outright in cash.
"Our model is unique," Sharma said. "We buy on straight cash, we create a pool of assets, and then we go to a bank."
When buying a ship, Lila Global uses an adapted version of GMS' recycling contract with some clauses changed to make it suitable for a trading sale.
"But we still do the same thing — we'll send money directly to the seller's account, which you don't normally do in a trading deal," Sharma said. "But why change it? We have been doing this for over two decades. It just simplifies the whole process."
He claims that this has worked very successfully for the company, which purchased around 17 ships in 2022 alone.
"They [the banks] like the product because we don't say 'I want to buy the ship, can I raise funds?', and then go buy vessels."
Nitin Mehta, Lila Global's chief operating officer and frontman, outlined the steps that are taken before a vessel portfolio is presented to banks to arrange mortgage financing.
"What we do is take these vessels and do a proper appraisal of them before giving them to quality managers," Mehta said. "Our technical managers are world-class managers such as BSM, MTM, Thome, etc.
"They are willing to maintain and upgrade these vessels while they're sailing. That is how we chose the circuit. We buy at the right price, give the ships to these professional technical managers, and then approach the banks simultaneously to get funded."
Mehta said Lila Global has been very lucky so far when it has gone to banks.
"We have been welcomed by many banks in Europe and some banks in the Middle East," he said. "And we have been able to start good relationships as well over the last couple of years.
"They understand our philosophy, they realise what we're getting into and why we are doing something. We have some like-minded bankers who are willing to fund us and recognise we are a low-debt company."
The former banker added that Lila Global's loan-to-value ratio stands at about 26%.
"That puts us in a very bright space when it comes to banks," he said. "Financial risk-wise, they're very confident."
Sharma believes it is 'dangerous' for shipowners to acquire assets using debt.
"Leverage kills you," he said. "Shipping is so cyclical, especially now since it's such a strange world we live in. But when you look at the model we use, I think that's our strength.
"We have been valuing ships for three decades from the residual value perspective. We are not doing top-down pricing, we are doing it from the bottom up. That is why this vintage vessel marriage makes sense, because it is based on the position we've taken, based on what we believe the recycling value is going to be."